Your Elopement  EXPERIENCE
Adventure Elopement Photography in Norway, Iceland, Italy & Worldwide
It's a big beautiful world out there just waiting to welcome you. With careful planning and the right photographer you're bound to fall in love with your elopement photography.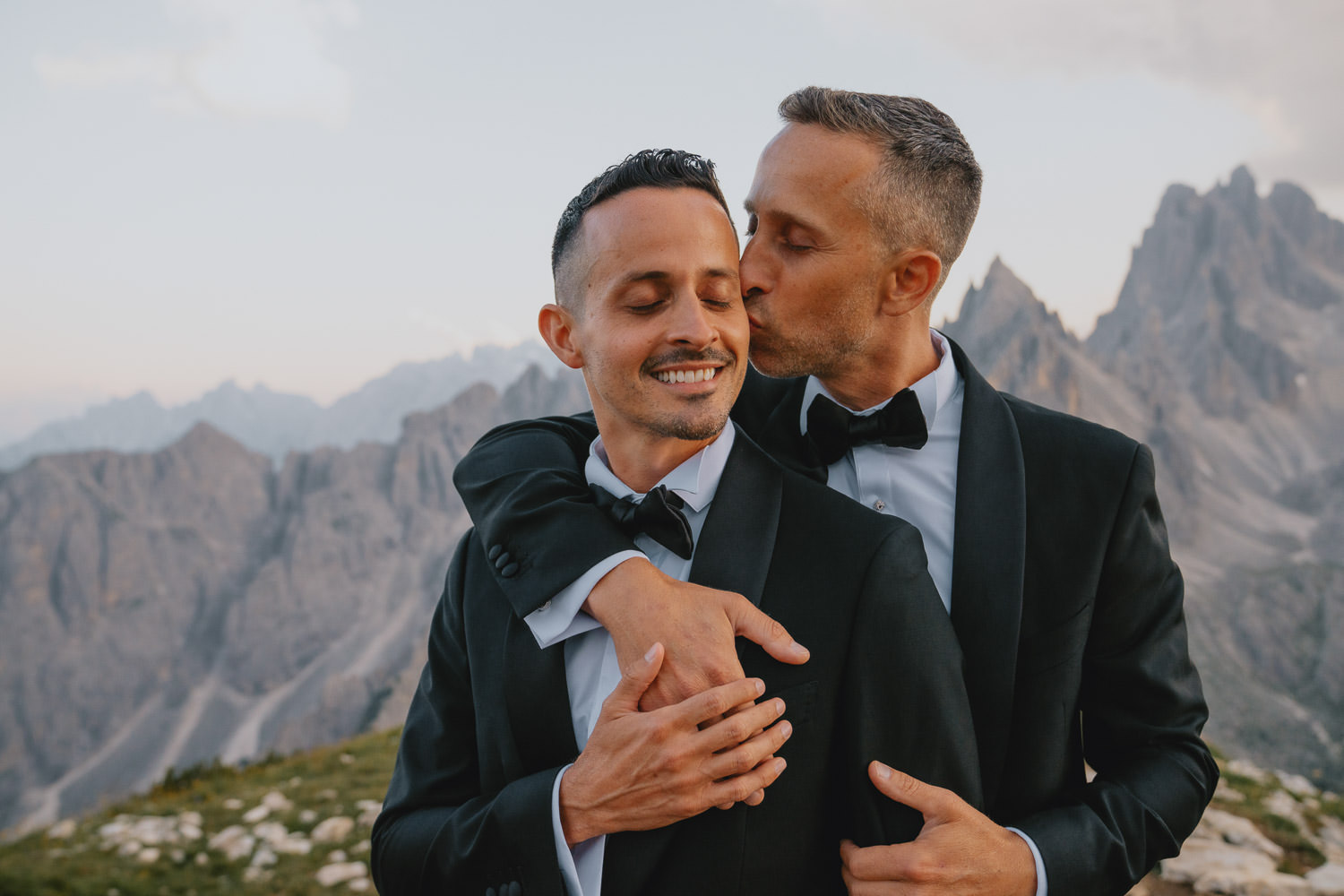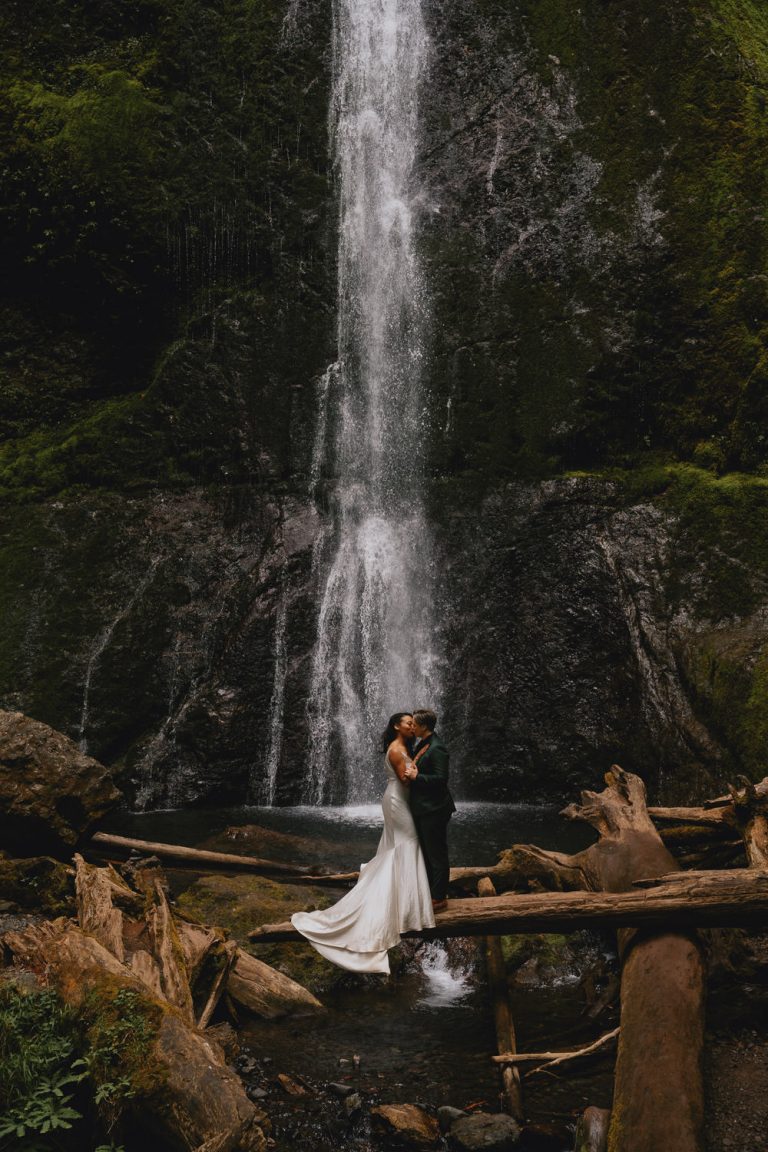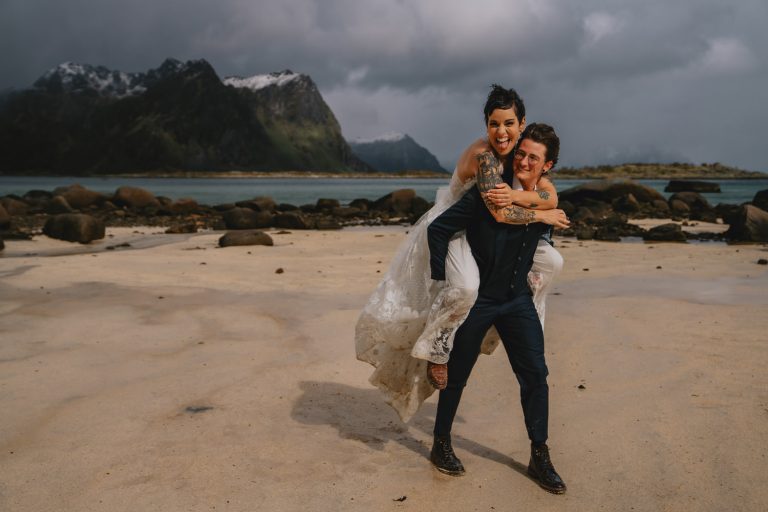 By focusing on the destination of your choice and the elements you want in your elopement, I'll create a customized itinerary for your wedding day that will surprise and delight you. From recommending the most trusted local vendors to providing a step-by-step guide of what you need to bring, I'll have your back from start to finish.
With a deep understanding of the landscapes and weather in Norway, Iceland and Italy, and a passion for new destinations, I am excited to guide you to sought-after destinations and secret locations that are off the beaten path. Here are just some of the places that may be perfect for the two of you.
Right out my backdoor in Bergen, Norway, lies the most spectacular fjords in the world and islands that will take your breath away. An ocean full of sea life, surrounded by mountains with awe-inspiring views, these world-class vistas and trails are just an extension of home for me. 
My favorite places include Geirangerfjord, Stegastein, Ottogarden, Aurlandsdalen, Nærøyfjorden, Gudvangen as well as Senja, Hitra and the Lofoten Islands. With daylight hours and weather changing rapidly through the seasons my experience provides comfort to the couples I work with.
The Dolomite mountain range has to be seen to be believed. Rising above charming villages full of wildflowers in the summer and surrounded by snowy mountain peaks all winter long, this Unesco World Heritage location is pure magic. After photographing elopements there for several years running, I've become accustomed to the seasonal changes and I've discovered locations where only a seasoned traveler can guide you with safety and ease. In addition to the Dolomites I love to travel to Lake Como, Lake Garda, and farther afield into Switzerland, France, Austria, and Slovenia.
One of the world's most popular elopement destinations, Iceland is rugged gorgeous and unpredictable. With dozens of waterfalls, pristine beaches and charming villages there are endless options for couples who want a unique elopement experience. Having photographed elopements in Iceland dozens of times, I have in-depth knowledge of the most extraordinary locations including Snæfellsnes, Vik, Vestrahorn, Jokulsarlon, and Landmannalaugar. All Itineraries are personalized to fit your wildest dreams.
Wherever your heart takes you, you'll want an elopement photographer with loads of experience and a warm, caring personality that puts your wedding day first. Your elopement is your adventure, not mine, and everything we do and everywhere we go will be based on your desires. Expect the same personalized experience that I offer in Norway, Iceland, and Italy including a detailed itinerary and seamless customer service. You'll be surprised by how many places I am familiar with and how effortless your elopement experience can be.
Customizable Elopements Packages
Explore my elopements packages and let's talk about how to customize yours to fit your dreams and personality. All packages include my travel fees, a picture perfect day-of itinerary, full-day coverage, location scouting, vendor recommendations, stunning high-res photos, highlight video, album design, and an epic elopement experience.
Aurland, Lofoten, Senja and other locations
Your dream elopement location
Golden Circle, Vik, Snæfellsnes and more
Your honeymoon adventures
The Dolomites, Lake Disctrict and beyond
Albums, Artwork, Vendors, your name it!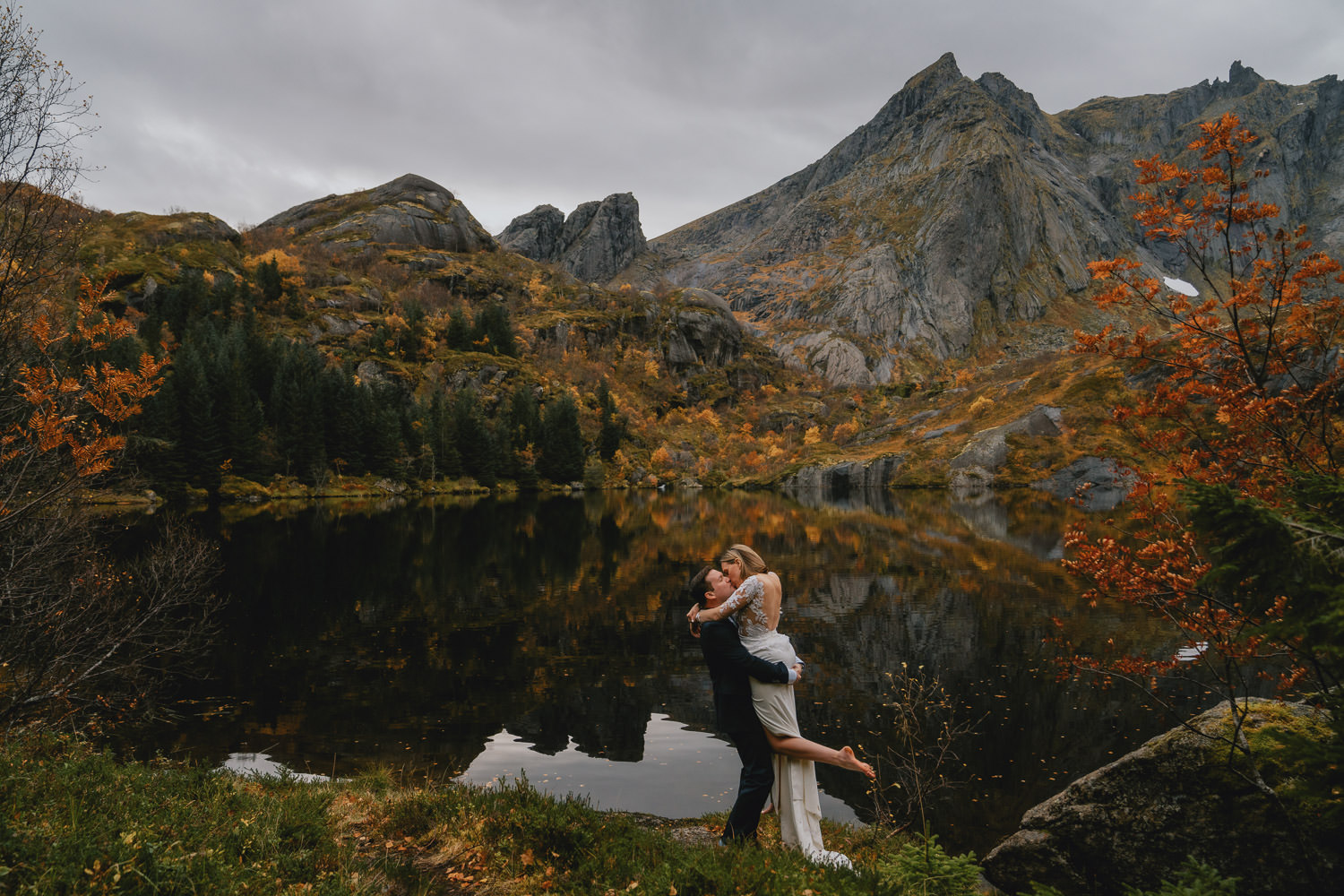 Megan & Ryan
Eloped to Oslo & Lofoten, Norway from the USA
"We had the pleasure of working with Christin for 2 days when we eloped in Norway in 2022. Having only met over zoom and chatted via text we were nervous about what it would be like to work with someone we'd only met virtually. When Christin arrived at our hotel we were immediately put at ease. She made us feel very comfortable right away and was more than willing to assist anyway she could to ensure the day went smoothly. The photos of our ceremony in Oslo and around different parts of the city turned out so beautifully.
After Oslo, we met up with Christin a couple days later for more pictures in Lofoten. Her knowledge and expertise of the area were very much appreciated. She offered lots of different hiking options at various skill levels and ultimately we chose a hike that, when we go back and look at the photos, takes our breath away. It still feels surreal that we have these spectacular photos from this amazing location. This is all thanks to Christin. She is warm, friendly, funny and beyond talented. She really loves what she does and this comes through in her photos. Thank you Christin for being you and capturing our wedding so beautifully."
Secure Your Date for an Epic Elopement