Adventure elopement in Lofoten I NORWAY
Lofoten is a unique collection of islands situated in the northern parts of Norway. Because of it's placement north of the polar circle you would think it would be freezing cold, but it's actually not. You can't expect a tropical temperature (although it happens), but the Gulf stream prevents the islands from freezing in the winter.
Lofoten is my definite favourite place to photograph in Norway. The endless amount of hikes, adventures on end and the fact that you don't have to walk more than two steps outside of your car to witness some of the most breathtaking sceneries in the world. Not to mention the midnight sun or the northern lights. Who wouldn't want to witness these wonders of nature. Planning an elopement in a foreign country can feel overwhelming, so let me share some tips to help you get started.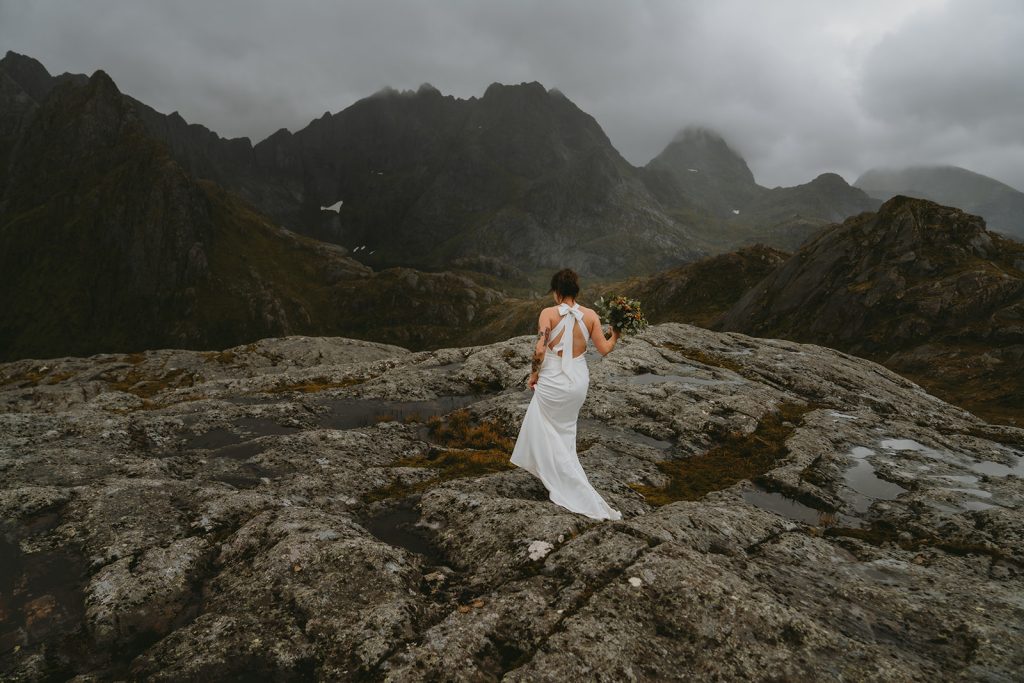 GETTING TO THE LOFOTEN ISLANDS
There are 3 ways of getting to Lofoten island.
BOAT – you can take a boat from Bodø to Moskenes. This boat takes on cars, which means you can bring the car you have used for road tripping in other parts of Norway.
PLANE – this is perhaps the easiest way to enter the islands. You can take a short plane ride to either Svolvær or Leknes from Bodø.
CAR – if you aren't too fond of boat or plane rides you have the opportunity to choose car. You drive towards Narvik, but remember. Norway has great distances, so choosing to go by car you need a lot of time.
WHERE TO STAY
There are generally two ways of staying on the Lofoten islands. Airbnb is quite common in Lofoten and something I would definitely recommend. There is a big variety of places from charming fisherman cabins to whole houses that can house both friends and family. If you are early to book there are some amazing places to be found.
The second way to stay is in a hotel. Most hotels in Lofoten aren't big buildings though. They are a compilation of cabins, seafront or not with a reception area. The rooms are built to resemble old fishermans cabins, but the interior is new and very often high end. Most of the time each cabin consist of a living/dining room, a bathroom and one or more bedrooms. If you want the comfort of a hotel with the charm of an old cabin, this would be a good choice for you.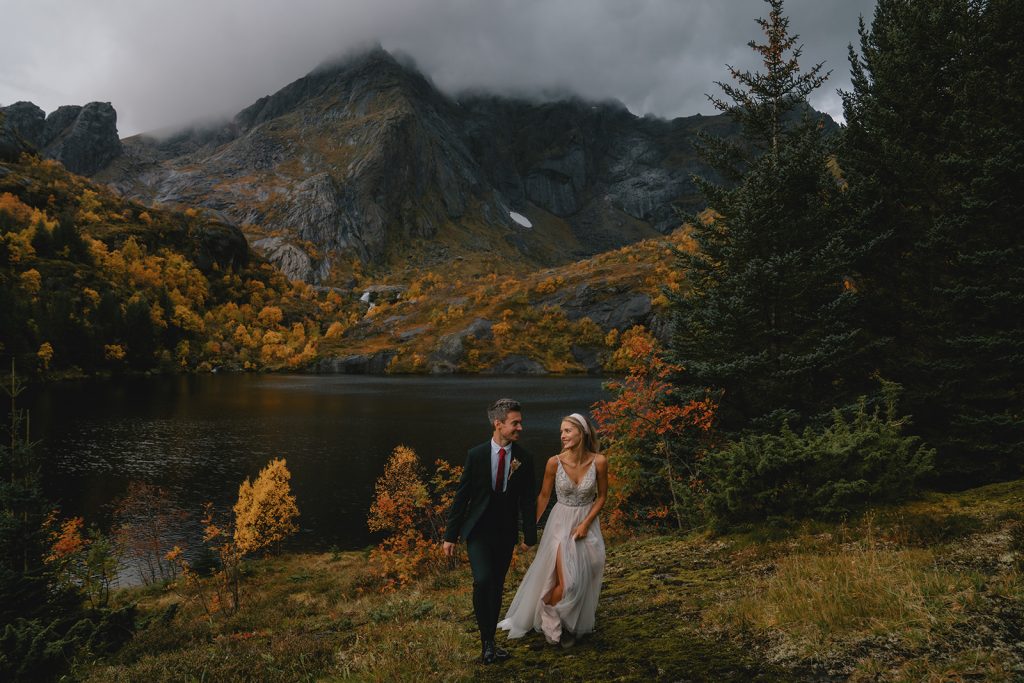 THE CEREMONY
What kind of ceremony would you like for your elopement day? There are basically 3 ways of celebrating your love in this magical place.
Legally binding ceremony. Choosing to get legally married in Lofoten is the first option. It's not hard, but it is time consuming. If you are planning your elopement in a short amount of time, I would go for the latter of the three. Need help making this happen? Almost all my couples choose a legal ceremony, so let me help you set it up.
Ceremony with an officiant/celebrant. Although this isn't common in Norway, we do have the option. To explain a bit better, having a celebrant performing your ceremony would look and feel like a traditional ceremony, without it being legal.
Saying your vows in private. The third option is to say your innermost thoughts to each other in private. Private doesn't mean alone (guests are more than welcome), but it's without someone performing the ceremony for you.


What would be the right choice for you?
LOCATION
There are many ways of finding the location for your big day. As part of my package I always find a variety of locations for my couples to choose from. I find them based on requests, but I also try to mirror the personality of my couples. I spend a lot of time getting to know them, so I can find places that really reflect the dream they have for their big day. 
If you have found a place by searching the internet I would recommend to either have your photographer scout the place or visit it yourself. A lot of the times images found on the internet only tell half the truth. It can be harder to reach than you thought, or it might be more crowded than you had hoped for.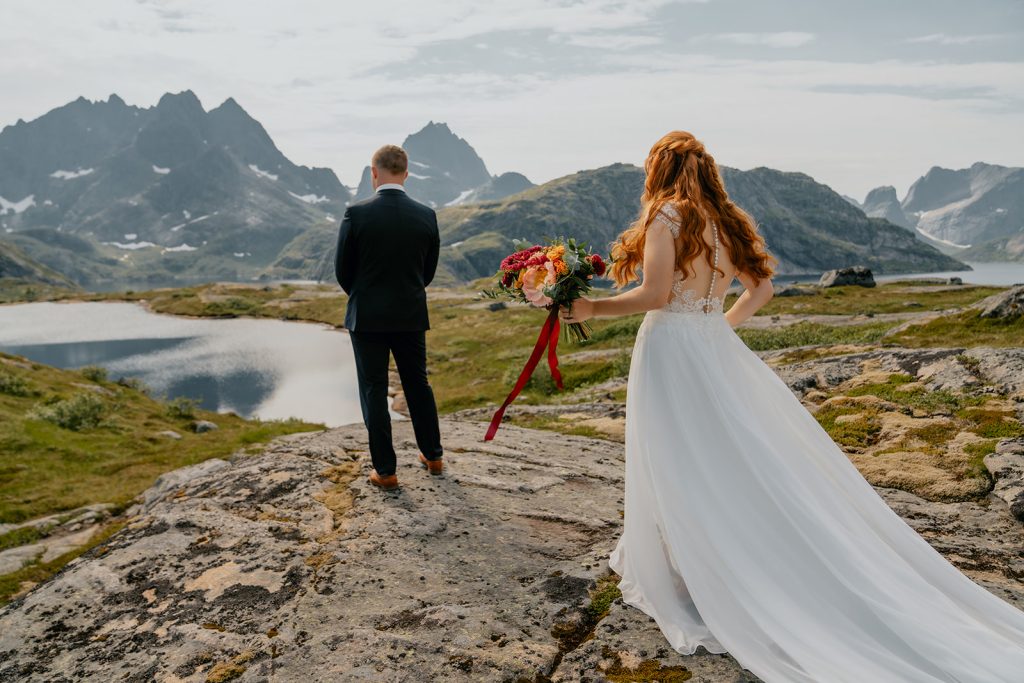 TIME OF YEAR
Although Lofoten has four seasons, it definitely has a colder climate than many other places. Because of this I would spend some time looking into what kind of climate you would be comfortable in. Lofoten doesn't have the coldest winters, but because of the polar nights the daylight is limited, even gone at times. The upside to winter is the possibility of seeing the northern lights, which should definitely be on your bucket list. On the opposite side of the spectre you have the long summer nights. Endless in fact. For almost two months Lofoten has the midnight sun, which means the sun does not set. How cool to be able to adventure and roam in the middle of the night, while everyone else is sleeping. Autumn is my favourite. The turning of the colours combined with the dramatic scenery is priceless. The air is crisp and you feel more alive than ever. Finally, the spring is a mix of everything. The greens are beginning to pop, but the mountains are still capped with snow. Nature is coming to life and there are lots of wildlife to be seen.
Make sure to have a look at what activities you would be interested in doing in addition to getting married. This is definitely a place you need to stay more than a day!!!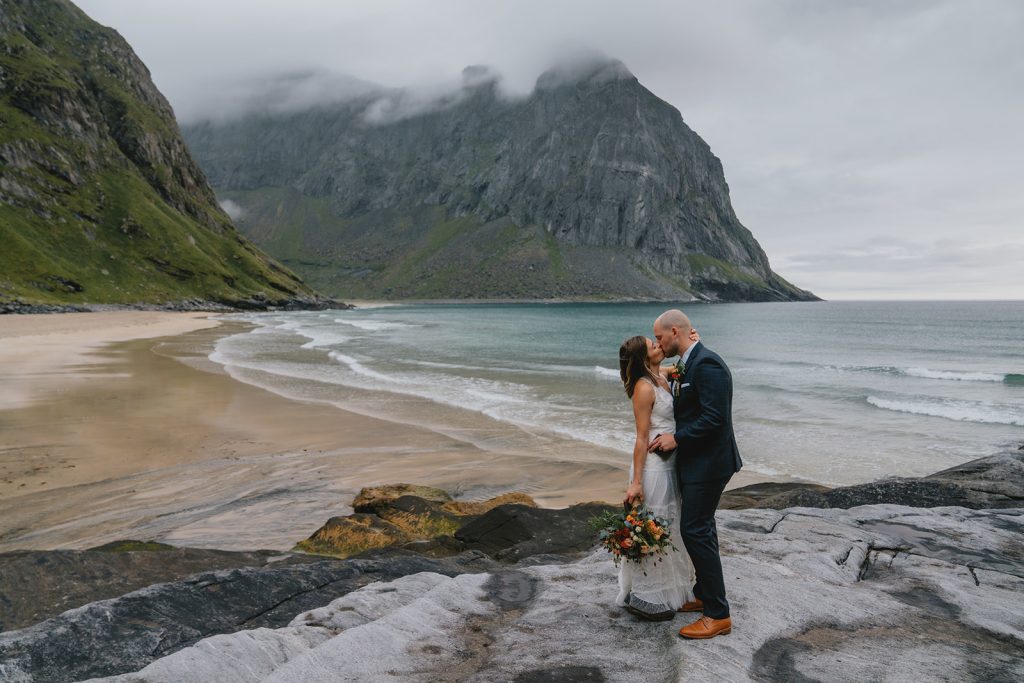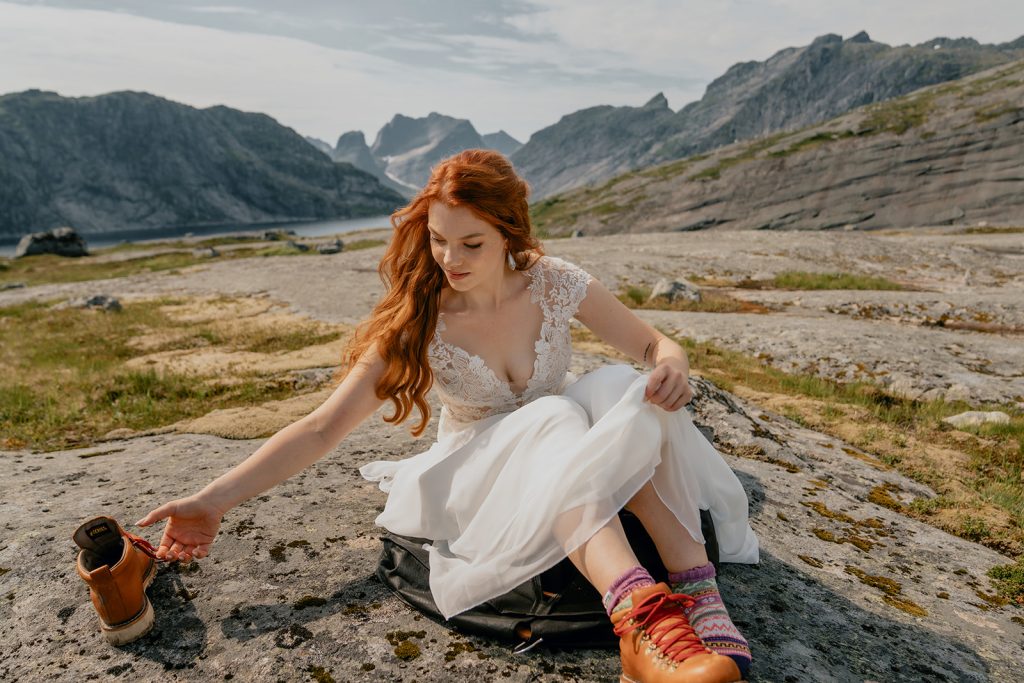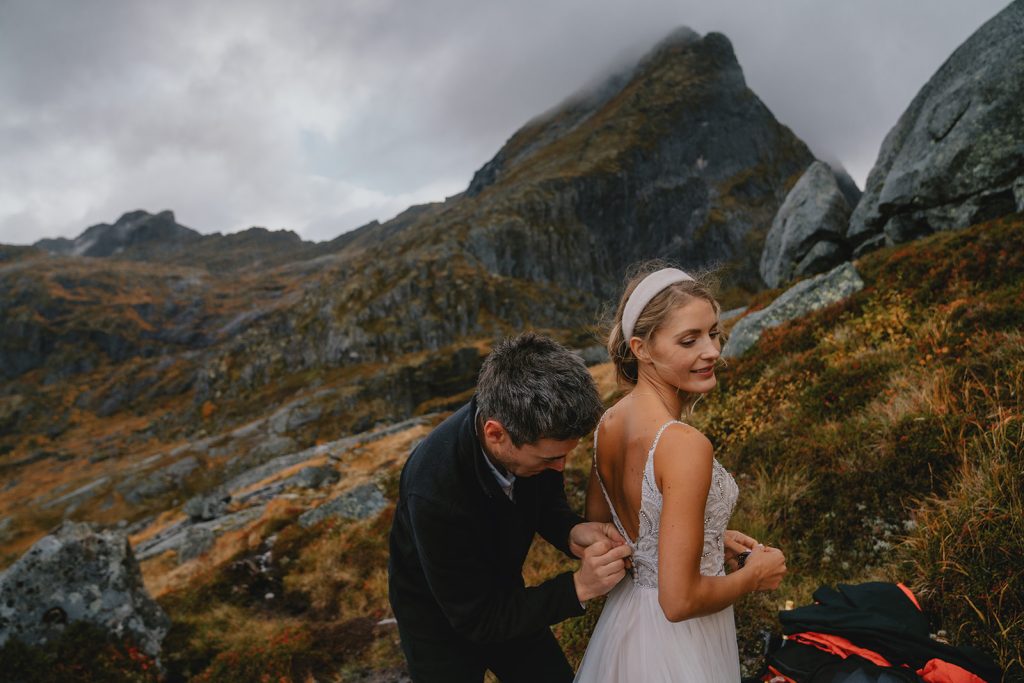 Feel the urge to explore some more? Let me be the one to help you. With years of experience, I am an open book and will share my story with you to help you find what is right for you!!!