Choosing a winter elopement in Norway is definitely something different. It does come with it's challenges, but if done right, it truly is a magical arctic experience like no other. Let me guide you on how to plan a winter elopement in Norway.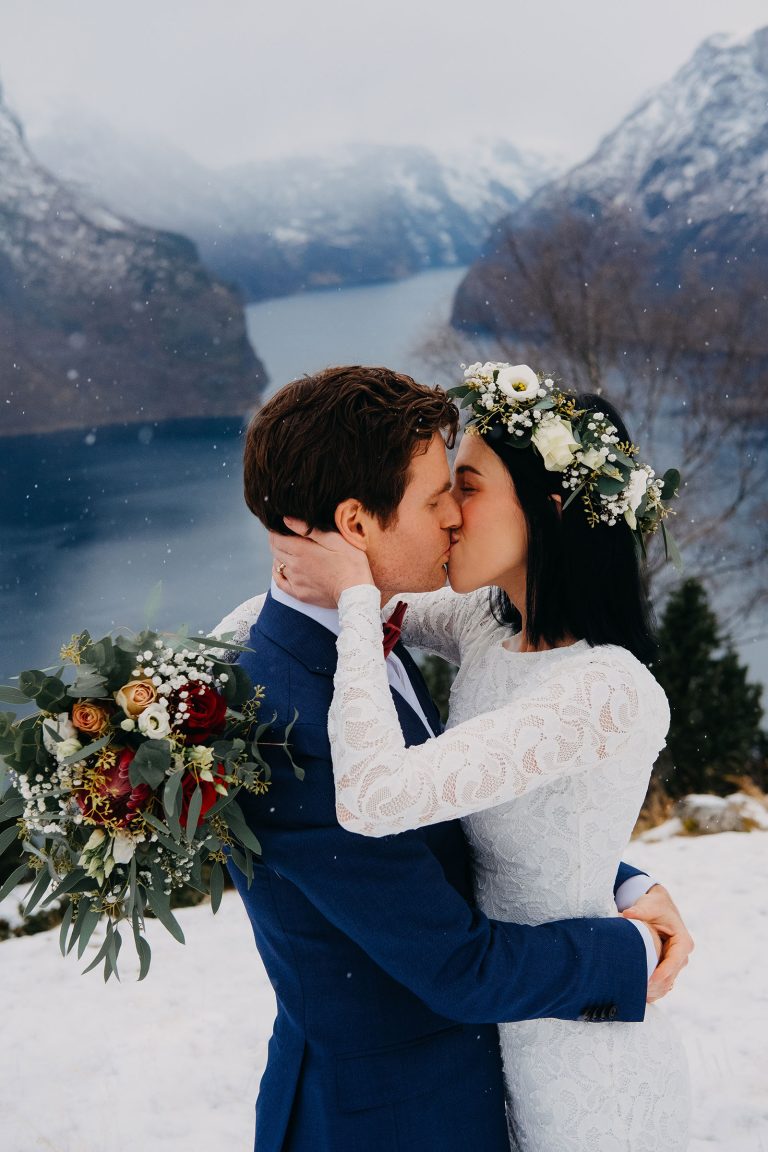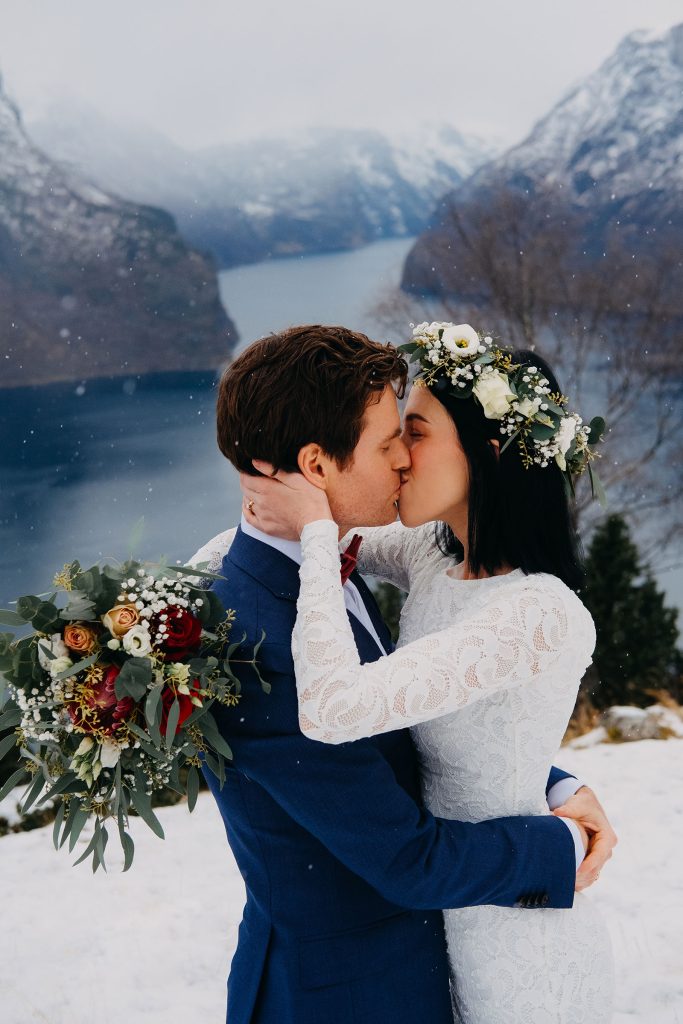 CHOOSING A WINTER ELOPEMENT
Norway, especially the northern parts with unique places like the Lofoten Islands and Senja, are both within the Arctic Circle.
In wintertime, the mountains are covered in snow, making you feel like you are part of a Disney movie. The air is crisp and the sound when walking in snow truly makes for a winter wonderland. The winter also allows for some magic in the form of stunning lights across the sky, better known as the Aurora Boralis, also knows as the Northern Lights. For many, the Northern lights is reason in itself to visit Norway during the winter season.
Eloping in the winter may require a bit more planning compared to the summer season, but it definitely makes up for it by giving you something unique and memorable. The days are shorter, occasionally ferries are being cancelled, or road closures happen on a whim. But being well prepared means this will all be known as possible obstacles. Here is a short and inspirational guide that helps you plan the most epic adventure for a winter elopement in Norway.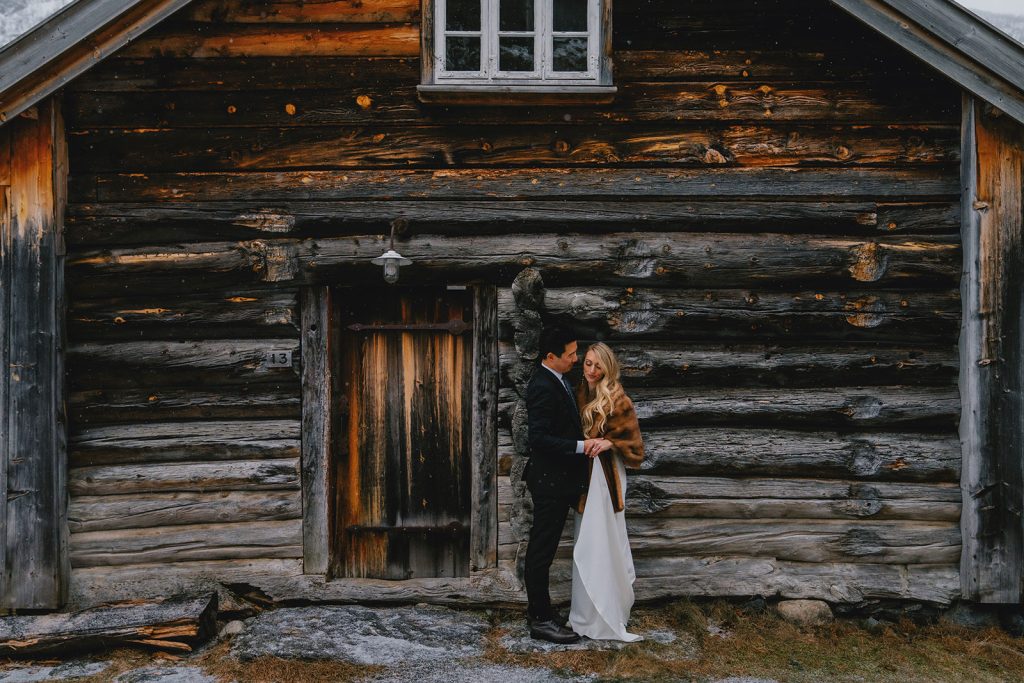 YOU GET IT ALL TO YOURSELF
The best elopement locations that are jam-packed with tourists in the summer, are often totally empty in the winter. You can enjoy the silence as you say your wows and take your photos in complete privacy. You can do winter hikes or guided ski tours and off-piste down the mountains. Drive snow-mobiles or do dog sled rides in the middle of nowhere.  Need some activities for the surrounding days? How about winter surfing or just exploring the many small fishing villages you find in these areas.
I recommend places like Lofoten, Senja, Tromsø, Bodø and Aurland (Flåm) if you are considering a winter elopement in Norway. Lofoten and Senja are both easily accessible from major cities such as Oslo or Bergen. Aurland you reach by a 2.5-hour drive from Bergen.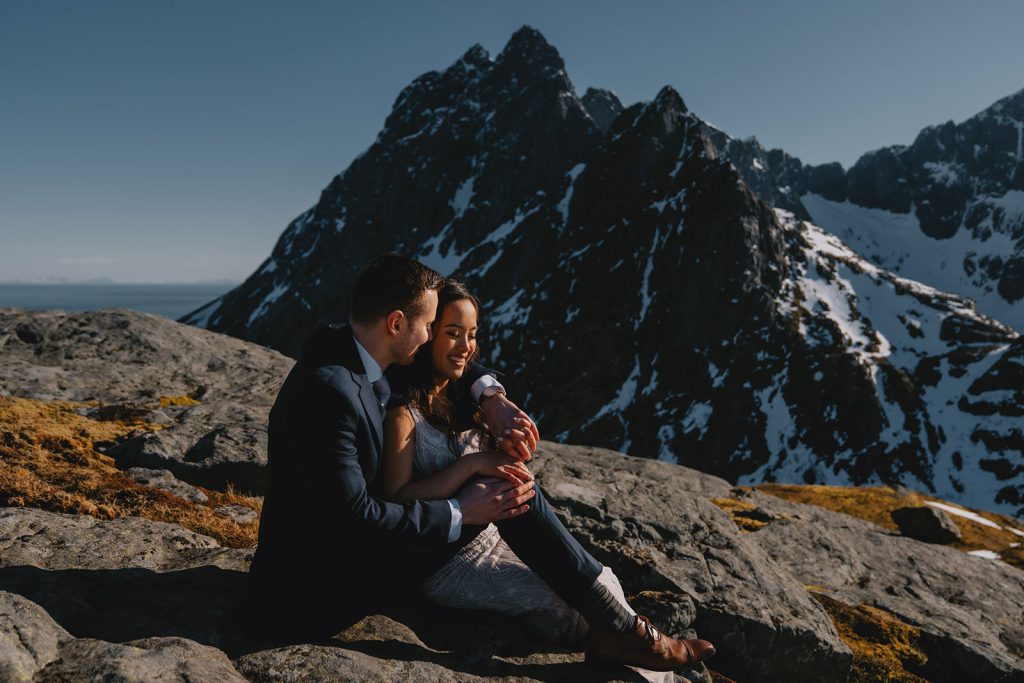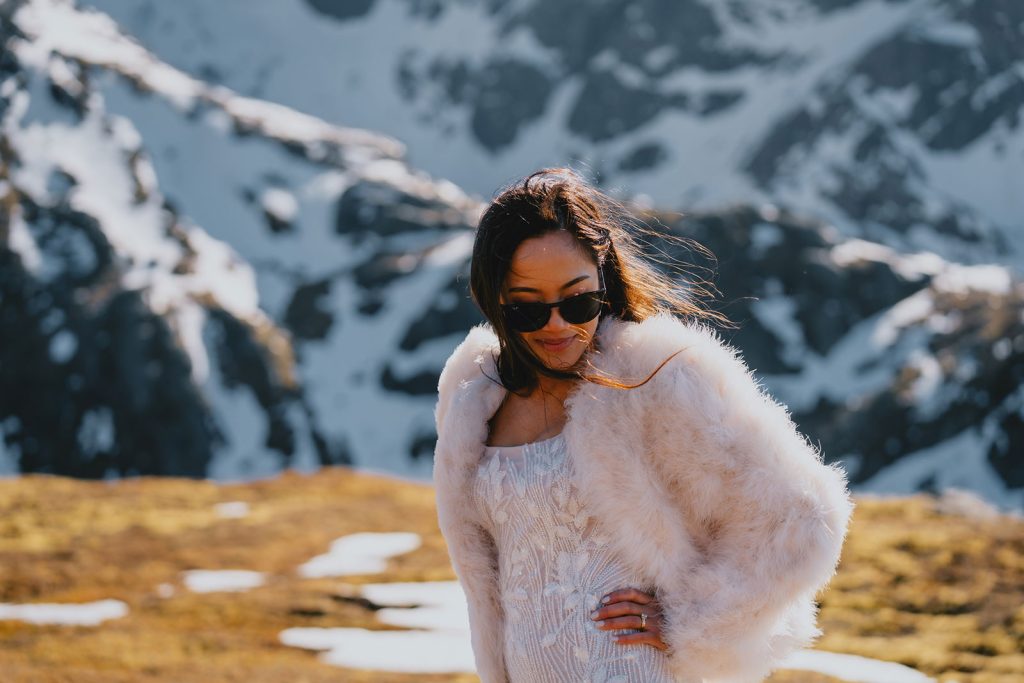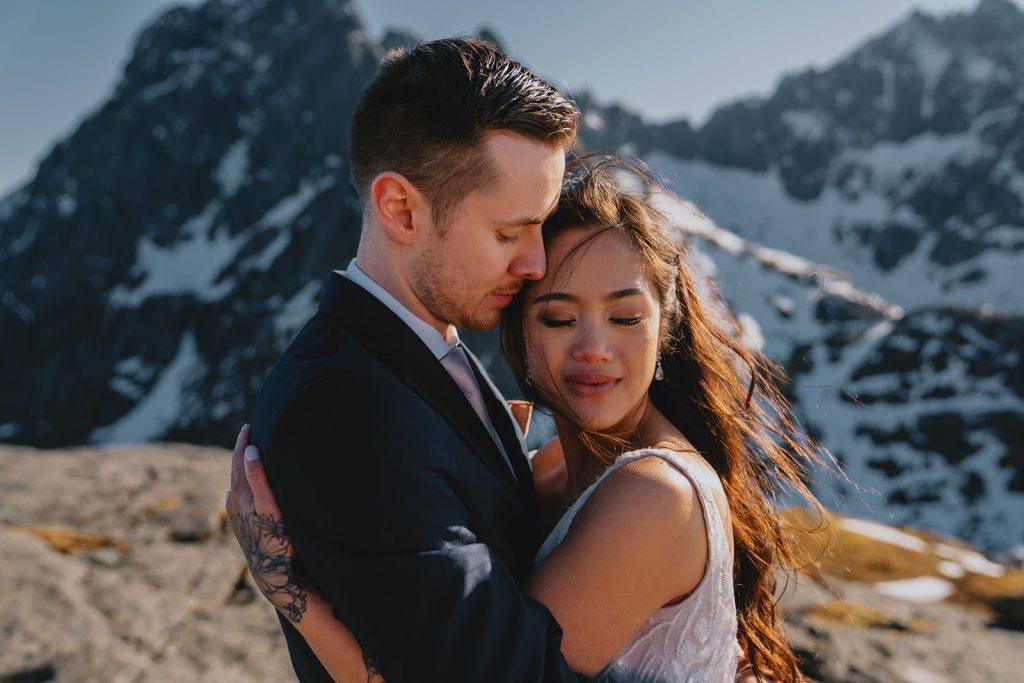 EXPECT THE UNEXPECTED
Winter elopements require good planning and it's always good not to plan your time-schedule too tight. The weather conditions might require us to postpone or push up your big day, so plan for a stay at least 3-4 days long. If you have a specific area or activity planned for your big day, make sure to have a backup plan. Sometimes just moving to another area can do the trick, so be prepared to be spontaneous.
In wintertime there are less hours of natural light, so make sure you plan for that. On the west coast of Norway you will get about six hours of daylight in December, while in Lofoten the sun doesn't rise at all. From early December until the start of January, the sun does not go over the horizon. That doesn't mean that there is no light. You get polar light which resembles the time before the blue hour sets in for about 3-4 hours. The light is soft, and if it's a clear day it is pretty magical.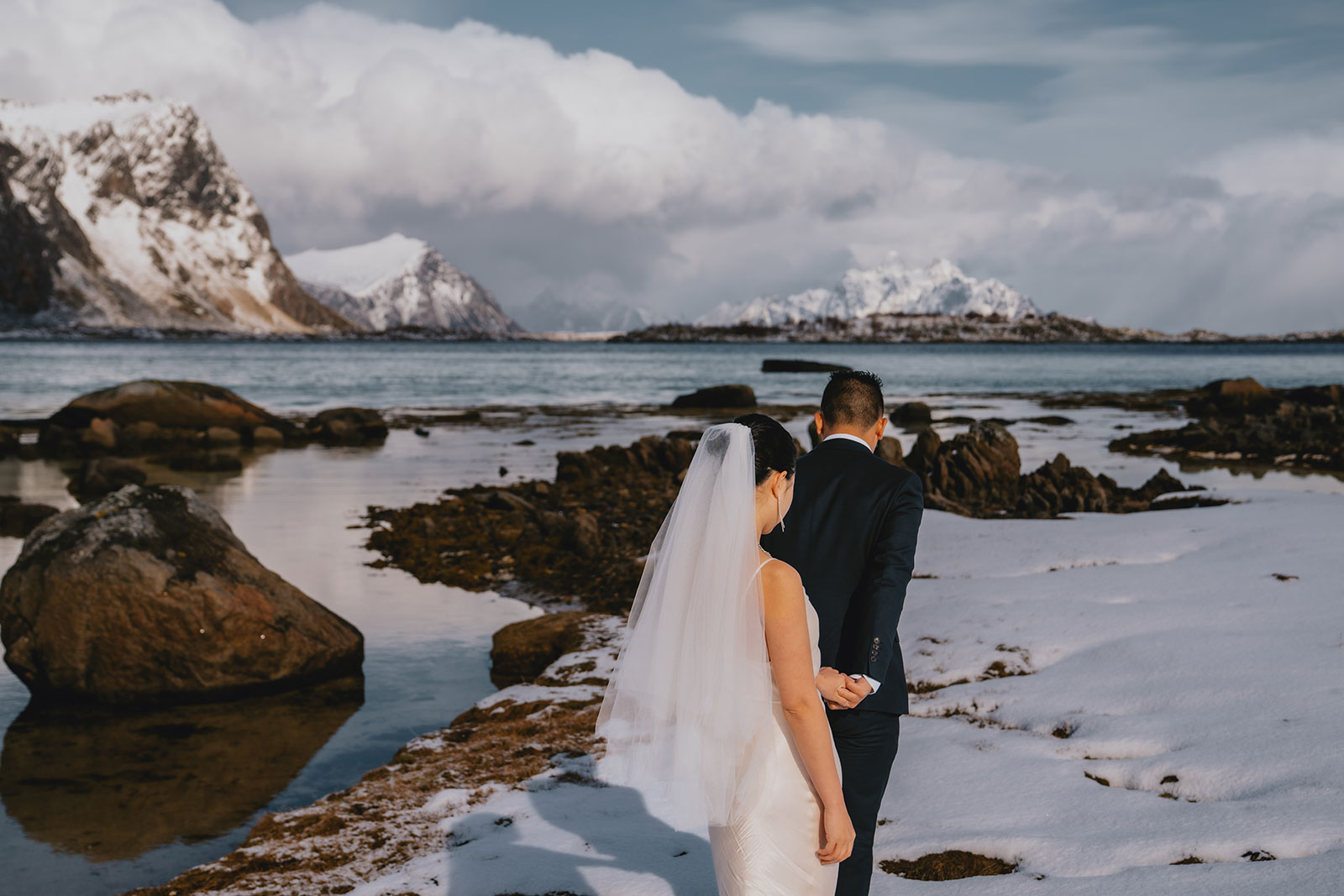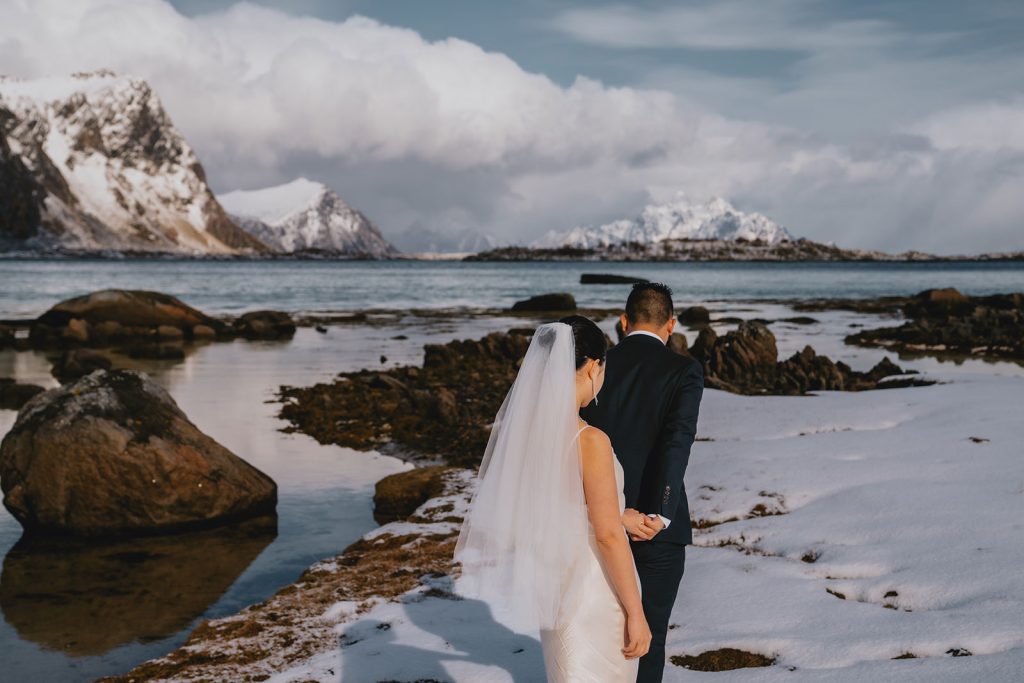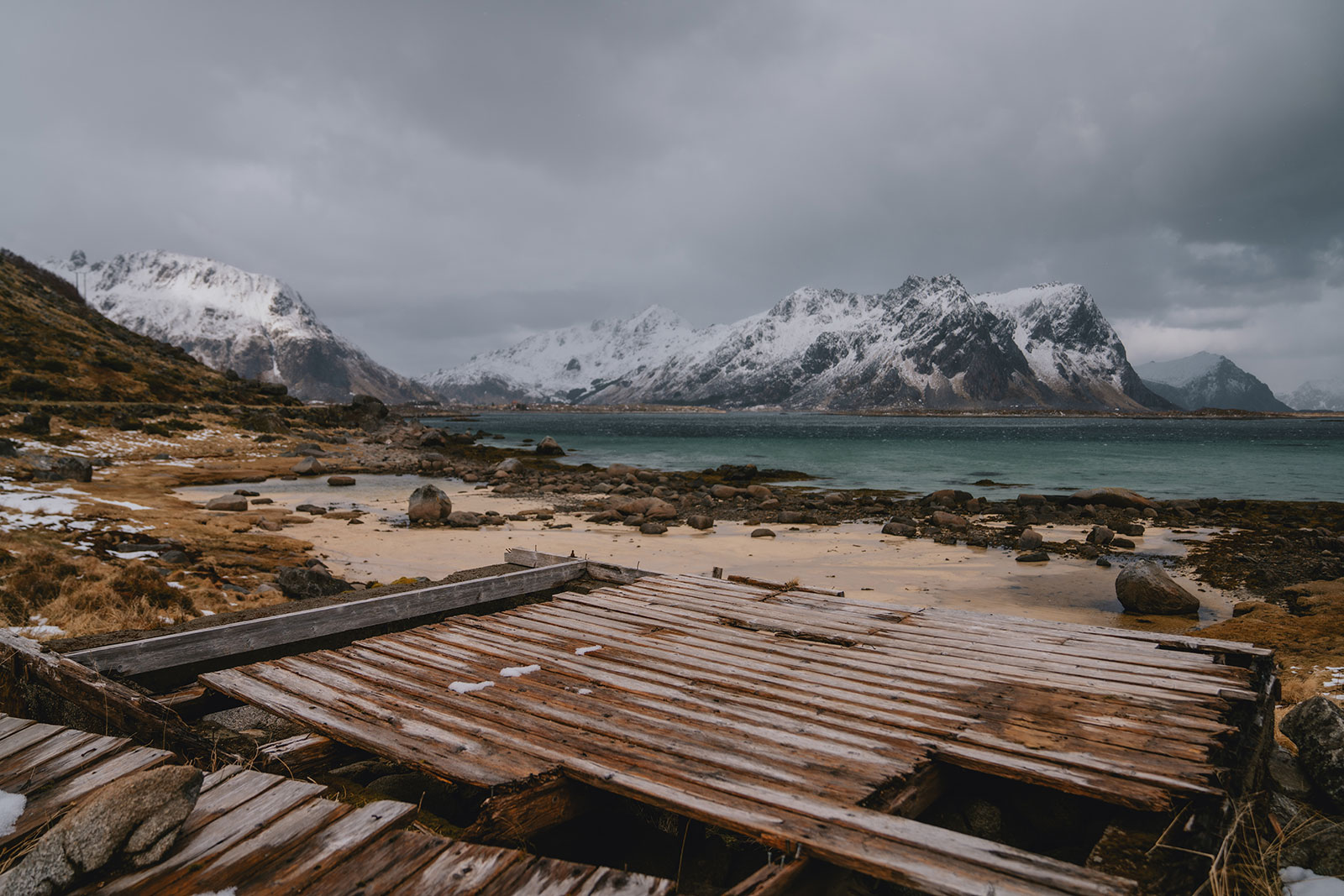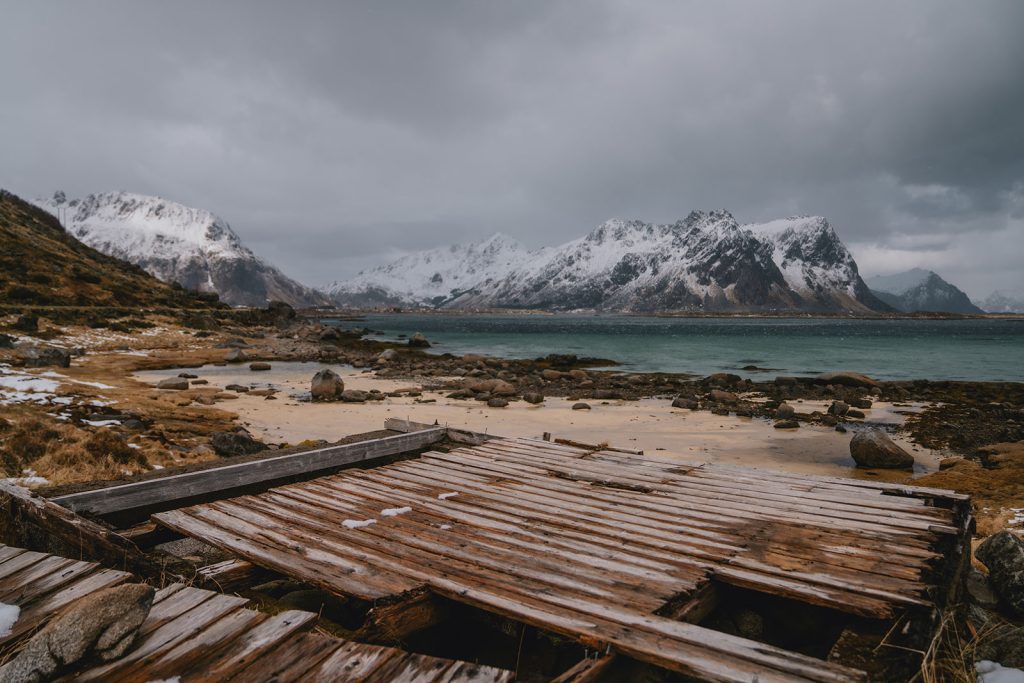 WHY CHOOSE A LOCAL ELOPEMENT PHOTOGRAPHER
Norway is a stunning country with a unique scenery. The nature is vast and raw, which screams adventure time. But there are no signs or warnings, and most of the trails are not marked. This is why it is important to have local knowledge. You need someone that knows how to avoid crowds, how to find hikes that is a good fit for your ambitions and last but not least. Someone who knows where the hidden gems are.
I have been a photographer for 15 years, 6 of them an elopement photographer. I pride myself in going the extra mile for each and every one of my couples. I always scout potential locations and make sure they are safe and in sync with what the couples want before bringing them there. 
Although very important, I find the adventure often exceeds the images. Don't get me wrong. The images are forever reminders of the day you decided to have an adventure of a lifetime, but the adventure itself is why you came. I want to capture your story, your intent and your genuine feelings on your wedding day. Your wedding day should be as comfortable  as a hug, and letting your guard down makes you act natural. That is when the magic happens, and I will be there to capture it!!!
ARE YOU READY TO START PLANNING YOUR ADVENTURE WINTER ELOPEMENT?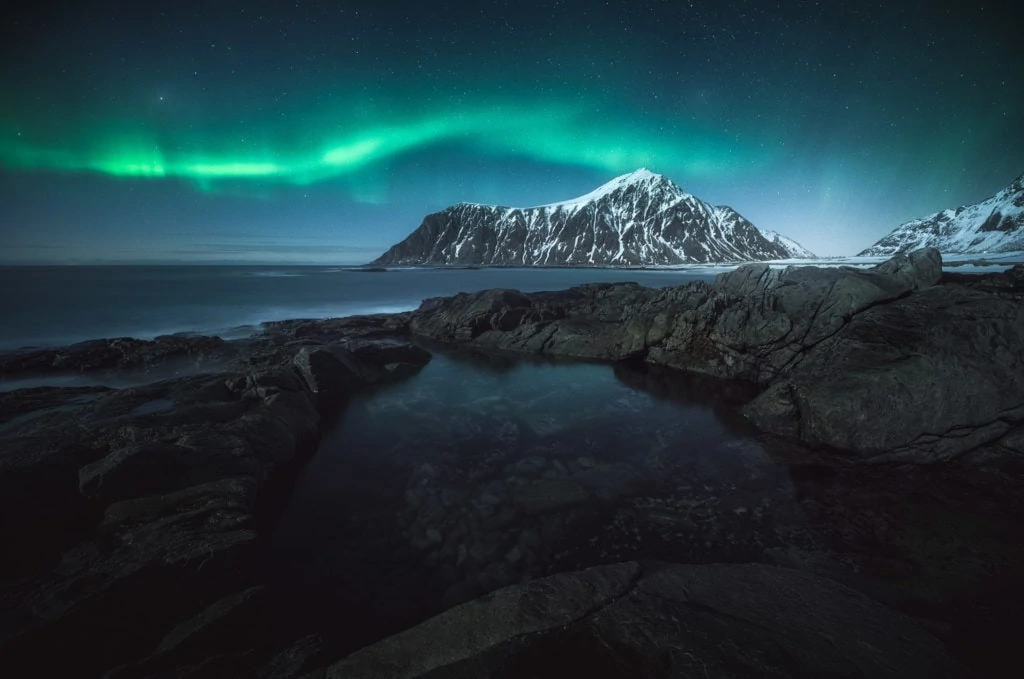 Photocredit; Hattvika Lodge