ELOPING VS WEDDING
Having done this for a while, I still get questions about what it means to elope, or even what an elopement is. So, I thought I would clarify a little bit by explaining the main differences and similarities; eloping vs wedding.
1; GUEST
The most obvious difference is the number of guests attending. There are no rules on how many guest you can have attend your elopement, but in here lies the key point. An elopement is intentional, and all the choices you make are for you and not anyone else. In traditional weddings the guest list often contains of people invited by obligation. Cousins, friends of parents, business acquaintances and so on. With an elopement you choose your guest based on the experience you want out of your day. So, if that is 15 of your closest friends or just your dog, it is your choice to make and you did it intentionally.
2; VENUE
An elopement can pretty much happen anywhere. Just your imagination limits your adventure. Hiking to a mountaintop, strolling to a quaint beach to say I do with sand between your toes. Love the ocean? Why not get married on a boat or a secluded island? You can also choose a place that is meaningful to you. The place you had your first kiss, your first date or a spot you got to experience natures wonders together. Like to be adventurous? Some couples choose a place they've never seen before, but perhaps dreamt of for a long time. The possibilities are endless and the only thing stopping you is your imagination.
Traditional weddings are often more structured. You need to make sure your guests are comfortably seated, and your venue needs to be chosen according to the number of guests you have invited. Many weddings have their ceremony outside, but tend to keep everything close to their venue to be able to manage their guests and their needs.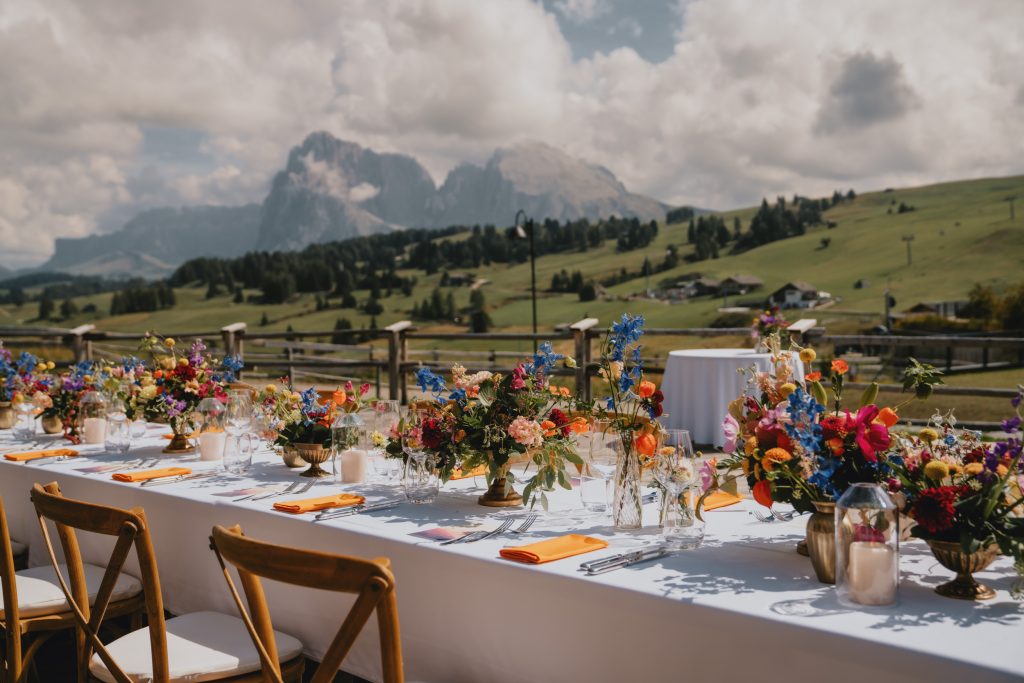 3; PLANNING
Planning is one of the major differences and what often sways the couples to choose elopements. In traditional weddings the planning often starts a lot earlier than with elopements due to the amount of guest.
THE WEDDING
The minute you decide on a date the planning starts, often beginning with "save the date" notifying. After that, the ball keeps on rolling and getting bigger by the day. Rsvp, seating charts, what food to choose, allergies, chairs, dj, speeches. How many should be allowed to speak, and for how long. Skip speeches all together? Sticking to traditions like cake cutting and the first dance, or come up with something different or skip it all together. Some people love planning and it is  part of why they choose to have a wedding in the first place. Setting aside time to perfectly (or imperfectly) orchestrate a day to entertain and come to together with friends and family to celebrate love.
THE ELOPEMENT
Planning an elopement on the other hand demands as little or as much time as you want. Some start planning quite early and some close to the deadline. The biggest difference is what you are planning and who you are planning for. With elopements it comes down to planning an adventure for you and your loved one, not having to take into consideration what anyone else thinks or how they will feel. An elopement is planned with an intent to grant yourself a day made up of what you truly want for your partner and yourself.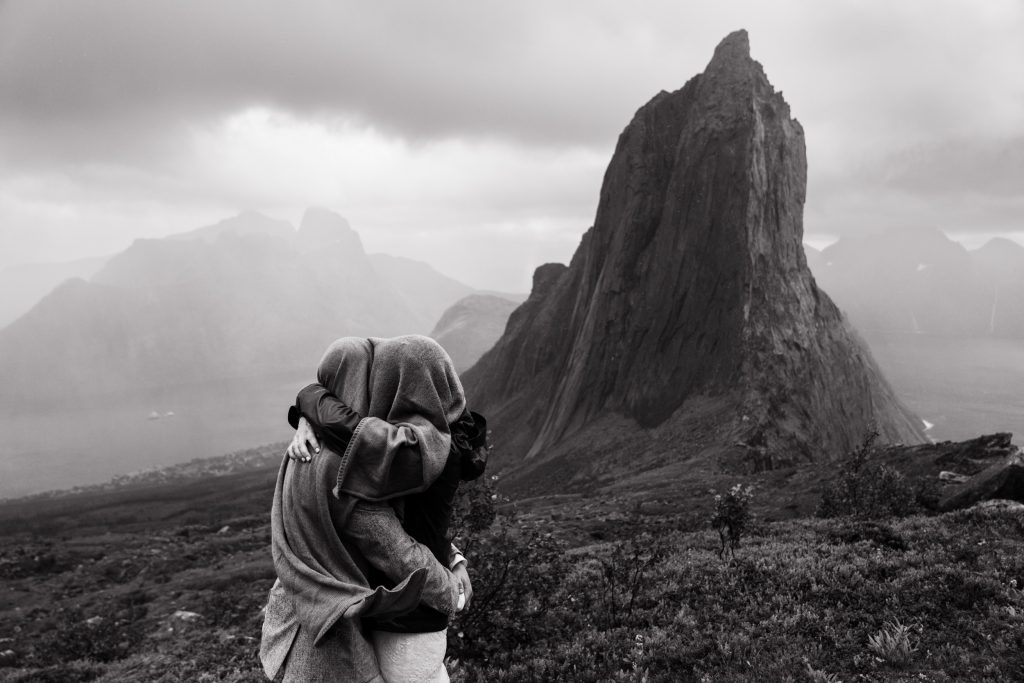 SIMILARITIES
4; YOUR WEDDING DAY
I think the biggest misconception about eloping vs wedding is that eloping isn't a real wedding. It is an additional experience you do to get awesome portraits in stunning locations. Which couldn't be further from the truth. First of all, every elopement is different. It is intentionally customised to fulfil your needs and dreams for your big day. It still comes with a lot of similarities. Not only to weddings, but to other elopements as well.
LIKENESS
– Preperations; getting ready together or separately is a big part of both days.
– First look; the excitement of seeing your partner for the first time in their wedding attire. In traditional weddings this often happens going down the isle, but more often this has become a private moment. 
– Ceremony; Yes, you do get married when eloping. Legal or not, all elopements have a ceremony intentionally chosen as part of your wedding day. 
-Portraits; This is perhaps the one thing most people know to be similar between eloping vs wedding. Only visible difference is the style of the photographer and often the setting for the portraits. Elopements often have more exceptional backdrops due to the adventure the general day is build up of.
Celebration; wether it be a reception, a dinner, a picnic or a Champagne spray. Most weddings end their day with some sort of a celebration to commemorate the adventure getting married has brought them. 
5; LOVE
The biggest similarity when it comes to eloping vs wedding is love. Choosing one or the other doesn't set aside the reason why you are doing it, namely love. No matter if you choose to have a traditional wedding or an elopement, there is no right or wrong. The most important thing is to choose what speaks to you and your personality. 
RESULT;
Both elopements and weddings have one major thing in common. Intentionally committing to your partner through a celebration of love. Wether you choose to elope or have a traditional wedding, choose with intention and what makes you happy. This day is about you, and your commitment to your partner.