HOW TO CHOOSE YOUR ELOPEMENT PHOTOGRAPHER
You´ve gotten engaged. Now what? First of all you need to figure out what kind of wedding you want. What season, how big and what genre. If you need some light shed on the difference between a traditional wedding photographer and an elopement photographer, head on over to this blogpost. Continue reading this one for more info about how to choose your elopement photographer.
You decided to elope, how exciting!!! Where to start? This might surprise you, but your next step should be to book your elopement photographer. It is quite the opposite of planning a traditional wedding, and I will tell you why. An elopement
photographer will help you plan your elopement day, and guide you through the day when finally here. A traditional wedding photographer will meet you before the wedding, show up on your big day and spend 8-12 hours by your side without affecting the layout of the day.
So, by hiring an elopement photographer you get help planning the entire day, even things you didn't know needed planning. Here are some of the things your elopement photographer can help you with;
Paperworks for a legal ceremony
Vendor recommendations for area of choice
A timeline to fit your wants and needs
Location scouting for your dream location
Preparing you for the wedding of your choice regarding season and location
Making sure you have a backup plan
5 STEPS TO HIRING YOUR ELOPEMENT PHOTOGRAPHER
1; Choosing your preferance of style
Is that even a thing you might think? Yes, and it´s important for a number of reasons. Most photographers have a specific style and
they will do their best work if they can stay true to their voice. So, it is important for you to look for a photographer in the genre you prefer, rather than having the photographer adapt to the style of your liking. Like the most of us, photographers perform the best when they are comfortable and confident.
Some of the most common styles out there;
Light & airy
Dark & Moody
Classic & true to life
Within these genres you will find lots of different takes on the style, and that is why it is important to figure out what you prefer.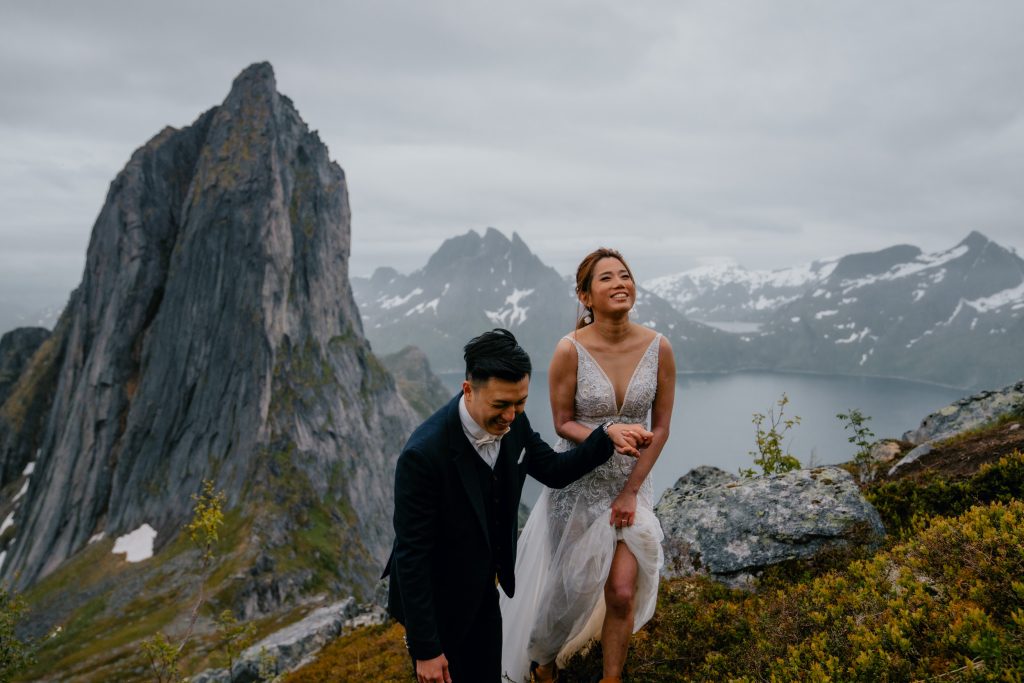 2; Deciding on your budget
Although elopement weddings often come out at a lower expense, it is not always the case. It all comes down to what your budget is
and how you want to spend it. Since you are not spending your money on feeding your guests, you might want to treat yourself to better accommodations. Not in a rush to get home? Combine your wedding day with your honeymoon and stay longer. An elopement photographer provides a bigger range of service, and will therefore charge more than the traditional wedding photographer. Prices will still range based on skills, experience and hours provided.
3; Start looking for your photographer
How do you find them? The easiest way to start your search is on Google. Most elopement photographers have a website and is easily found by Google due to their presentation. Pinterest is also a good channel to find what you are looking for. As a bonus you can look through images of examples, making it easier to find your photographer based on the style you like. Instagram is also a good place to have a look, since hashtags makes it easier to narrow down what you are looking for.
There are also a lot of
directories
meant for vendors of the elopement world. To be listed you need to qualify, helping the potential client finding a photographer providing both quality and professionalism.

Send out inquiries
You have made it this far and want to connect with your potential photographer. Yeah! Start by finding the contact page on their website. Most photographers have a contact form asking for some information, but if not, here are some things most photographers would appreciate you sharing.
Name
Email
Number
Date of your wedding
Location (If you haven´t decided, mention it)
Beyond that, feel free to share how you envision your big day. Photographers like to be prepared when scheduling the first consultation.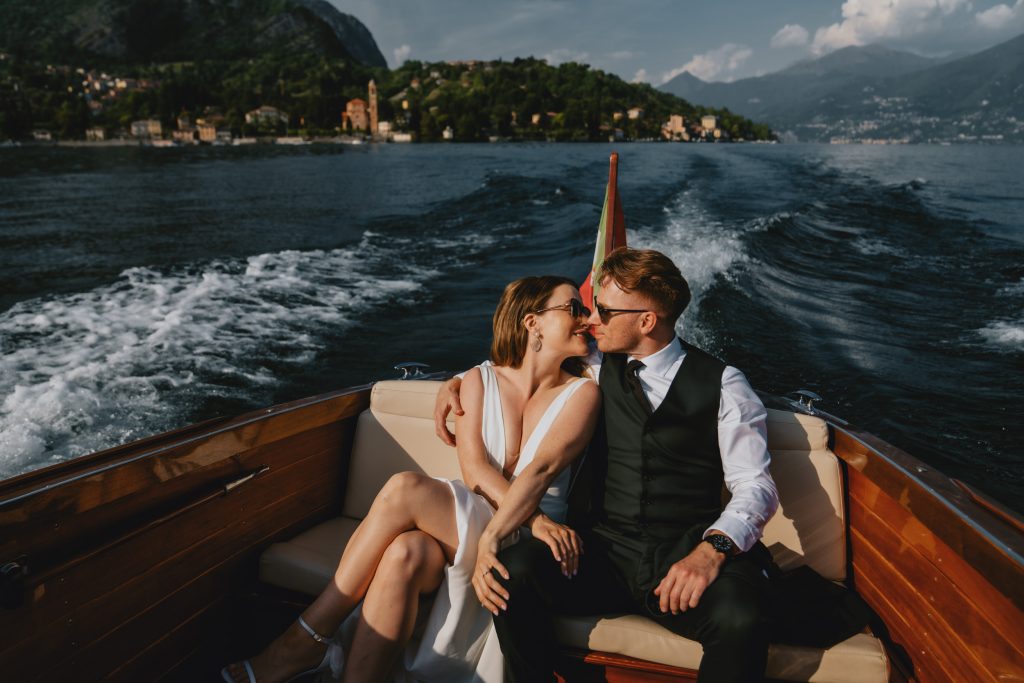 4; The consultation
Never book a photographer without having a consultation via phone or a video session. You will be spending a lot of time together, not only on your wedding day, but planning the day itself. Being comfortable enough around your photographer to be yourself is key to getting the best result. That is when the magic happens!!!
Having a hard time coming up with questions for your consultation? Here are a few questions most couples ask during their session;
What does a day with you look like?
How many hours will you be with us?
We are not comfortable in front of the camera, what is your approach to posing?
We are clueless when it comes to planning, where do we start?
What happens if the weather is bad?
How long does it take for us to receive the final product?
How will we receive our images?
Most of the time, couples just need a few questions to get started. From there, curiosity and excitement takes over. This is also a good oppertunity to get to know each other. Not just professionally, but on a personal plane. You will be spending a lot of time together, and being comfortable is key.
5; Booking your photographer
Finally, you have found your photographer. A photographer you connect with, who can help you with your planning and has a style you love. Next step is to get a quote. Although you have talked about pricing during your consultation, it is important for you to get a quote in writing. This way you can make sure there are no hidden costs or surprises.
Once you agree on the quote, the contract is next in line. Having a contract is important for both parties, so make sure you read and agree with everything before signing. When the contract is signed most photographers ask for a retainer to get you into their calander. The size of the retainer varies, but anywhere between 20-50% is normal to secure your elopement photographer.
Have you contacted more than one? Be polite and let the others know you have found the one for you! We are very invested in our couples, and would appreciate the feedback.