ELOPEMENT CHECKLIST
Most of us have at some point gone on a holiday, taken a weekend trip abroad or participated in a job related trip. So, we all have the basics in hand for planning an elopement. Regardless of whether its domestic or you plan an elopement to another country, the principles of travelling are the same.Here is an elopement checklist for you to get inspired by.
But there are some things, other than booking flights and hotels, that can be useful to keep in mind, and I am more than happy to assist you on your path to the perfect elopement experience.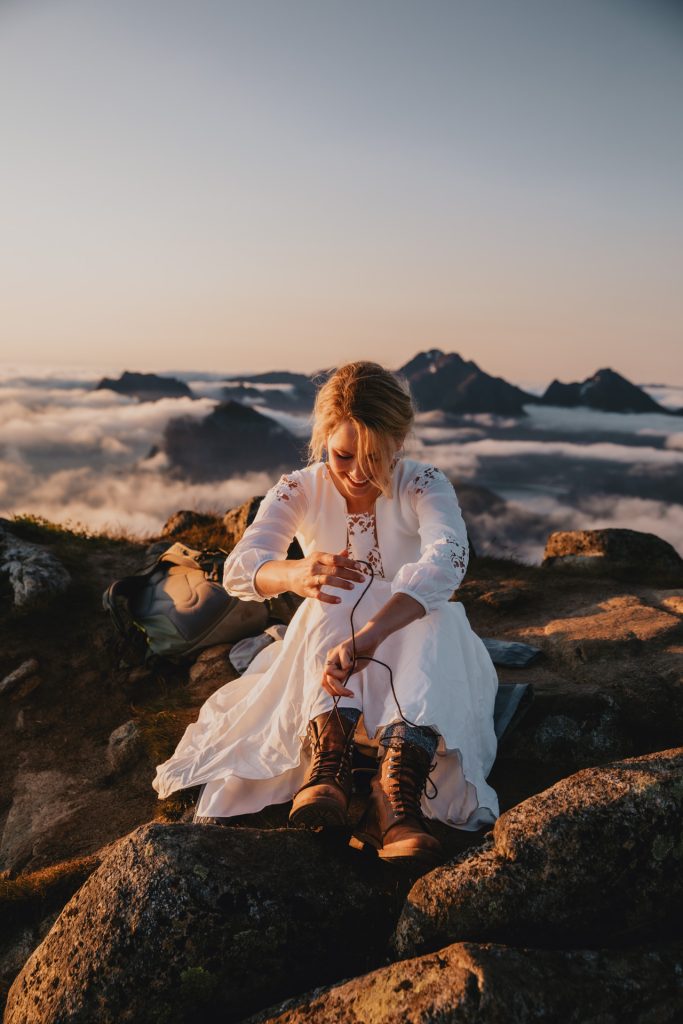 Lets Elope – your complete elopement checklist:
Logistics
First you need to answers a few questions to yourself:
What is your budget?
What date would you like to get married?
Which season suits us?
What location do you want to elope to?
Are you inviting any guests? (Intimate weddings with a few family and friends can still be called an elopement!)
Do you need to hire wedding vendors, such as an officiant/celebrant, photographer, hair/makeup, flowers or wedding planner?
Location
Find a location and take a look at the local requirements:
Destination elopement, arrange travel early—get earlybird airfare and hotel deals!
Get married at the local courthouse, outdoors with a officiant or celebrant? Here are some issues to be aware of:
Popular venues and locations can book up months in advance, so you'll need to make your appointment early. Some, don't even take appointments for marriages.
Some countries require different appointments—one for your marriage license and another for your ceremony. Sometimes, when you are getting married at a city hall you aren't allowed to read their own vows during the ceremony.
Some city hall locations and other venues have a limitation on the number of guests/witnesses you're allowed to bring.
Consider hiring professionals that take care of everything for you, or find a location or venue that offers a special elopement package.
Marriage License
Local requirements for a marriage differ from country to country. This can be everything from application period, a premarital blood test, do your research to make sure you avoid any obstacles.
Check the following:
Do we need an appointment to pick up our marriage license?
What's the application period? Some countries will require weeks between when you can legally get married and getting marriage license.
Do we need witnesses? Most countries require that two witnesses be physically present to sign the marriage license, but some countries have different requirements.
Officiant or celebrant requirements? You may need to book your own—or ask a trusted friend to get ordained!
Any other legal issues or obstacles you might run into? Keep birth certificates, divorce papers from previous marriages, and other important docs on hand. When you elope abroad, you'll need to get your license beforehand. (getting married in Norway)
Travel + Accommodations
Elopement to another country—how will you get there?
Make travel arrangements/bookings; going by car, bus, train or plane
Book accommodations; hotels, cabins, glamping or AirBnb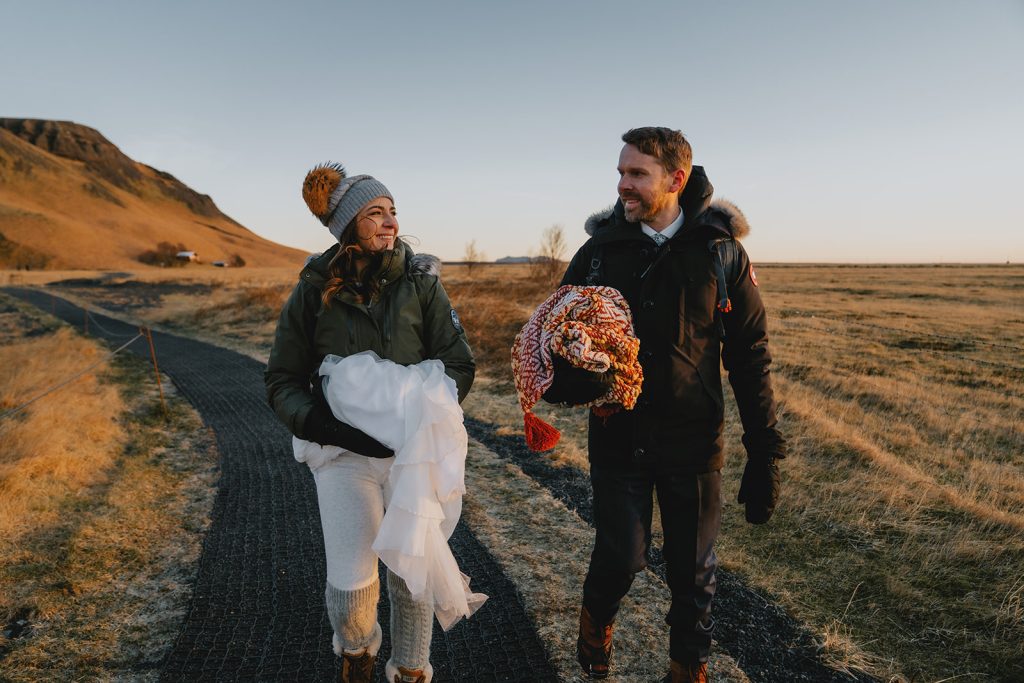 Rings
To exchange wedding rings during the ceremony is optional and symbolic. Short on funds, but would still like to put a ring on your finger;
Silicone wedding bands
Search for cheap wedding bands online. You'll be amazed at the gorgeous selection and budget-friendly options.
Make you own rings
Photographer & Vendors
One thing I strongly recommend to take seriously; Your wedding photos and think about additional wedding services.
Book the photographer in advance.
If time or budgetary constraints prevent you from hiring a photographer, at the very least bring along your own camera or smartphone, or your witness to capture a few sweet shots.
Would you like a flower bouquet? If you do want wedding flowers you can either swing by the local flower shop or have a professional provide them. Make sure to book them in advance!
Other vendors to consider include:
Wedding planner
Videographer and drone photos
Catering service, cake , and a DJ to your after-party
Wedding Outfit + Hair/Makeup
There are no set Elopement style, what you choose is completely up to you! But in your wedding photos, you might want to look and feel your best.
Coordinate your outfits. Whatever you decide to wear, just make sure you and your partner match in style.
Factor any travel into your outfit choices. If you're flying or climbing a mountain, choose the right gear.
Figure out the makeup and hair style. Book a salon or you can always do it yourself—nothing wrong with that!
After the Elopement
After you got married, you might consider some sort of post-elopement celebration with family & friends.
Celebrate your new legal status? This could mean a quick trip to the wine bar, an intimate dinner with your closest family and friends, or even a just the two of you to a tropical Island.
Send out elopement announcements on social media. Shout out your new relationship status, post your elopement photos etc.